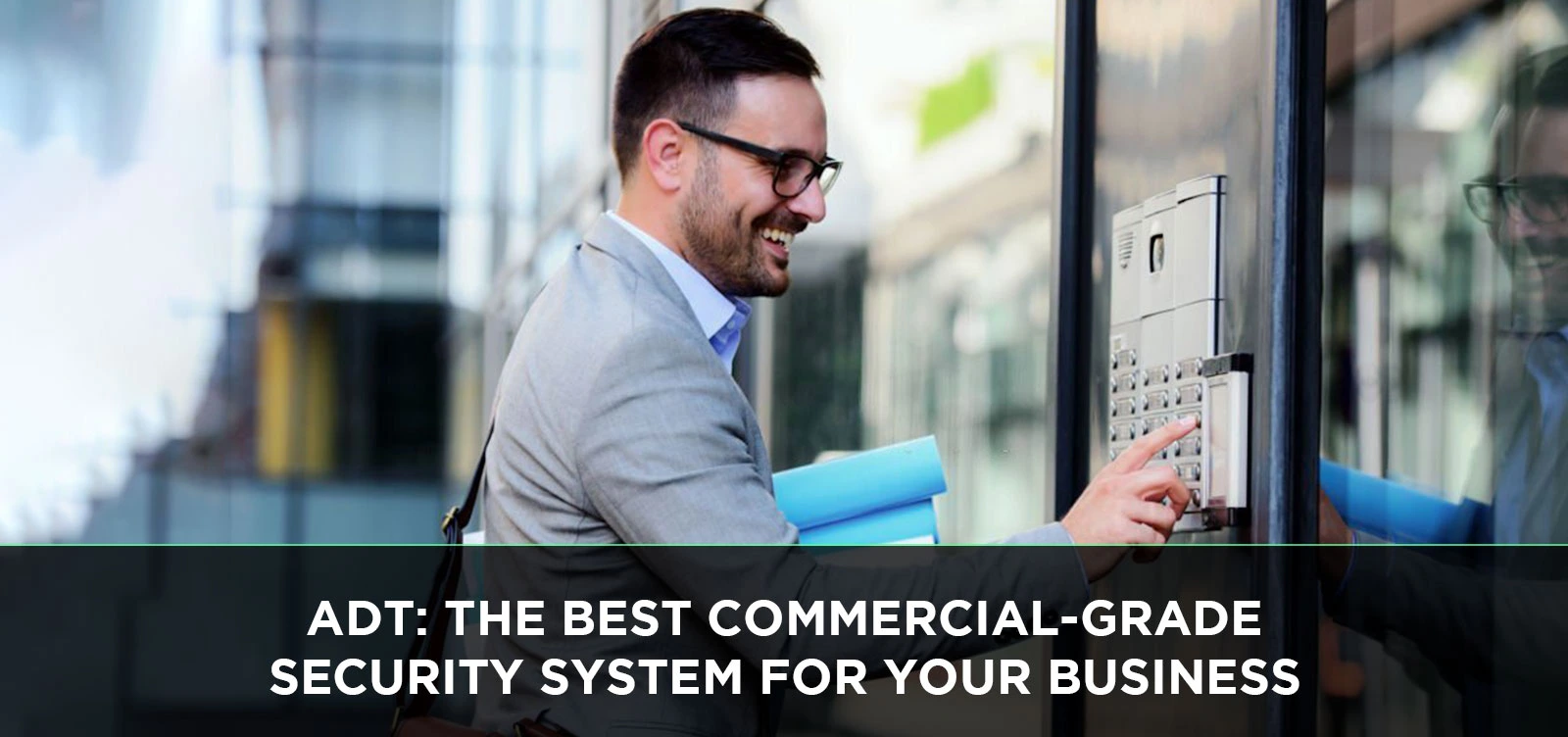 As a business owner, one of your top priorities is ensuring the safety and security of your property, assets, and employees. With rising crime rates and increasing security threats, choosing the right security system for your business is more critical than ever.
While there are many options available in the market, few can match the features and capabilities of ADT's commercial-grade security system. From intrusion detection and surveillance to access control and fire protection, ADT provides a comprehensive suite of security services that are tailored to meet the unique needs of businesses of all sizes and industries.
In this blog, we'll explore why ADT is the best choice for your commercial security needs and what sets it apart from other security providers.
Features of ADT security system for businesses
As a business owner, the safety and security of your premises are of utmost importance. ADT security systems are designed to provide a comprehensive solution that encompasses intrusion detection, fire protection, video surveillance, and access control. These features not only protect your valuable assets but also give you peace of mind knowing that your business is secure. In this blog, we will discuss in detail the ADT security system features that can help safeguard your business from all types of risks.
How ADT provides customized security solutions?
ADT offers a wide range of customized security solutions to meet the unique needs of homeowners and businesses. Every client is different and so are their security requirements. ADT's team of experts works closely with clients to identify potential risks, assess their security needs, and develop a customized solution that fits their budget.
They have a wide range of security products, including advanced security cameras, intrusion detection systems, and fire alarms that are tailored to meet the customer's needs. They can also provide 24/7 monitoring services to ensure that their clients always have peace of mind knowing that their property is well-protected.
ADT's friendly and knowledgeable staff are always available to answer any questions and provide guidance on the best security solutions for their homes or businesses. They understand that security is a serious issue, but they also strive to make the process of implementing a security solution as hassle-free and user-friendly as possible.
Overall, ADT takes a customer-centric approach to security solutions, always prioritizing the needs of their clients and providing excellent service in a friendly and professional manner.
Benefits of choosing ADT for your business security needs
Choosing ADT for your business security needs offers several benefits. Firstly, ADT has over 145 years of experience in the security industry, making them a trusted and reliable company. They have a wide range of customizable and scalable solutions to meet your unique business needs, including video surveillance, access control systems, and intrusion detection.
With ADT, you can have peace of mind knowing that your business is protected 24/7 with their round-the-clock monitoring services. They also offer fast response times to any alerts, so you can quickly resolve any security issues. Additionally, ADT provides comprehensive reporting and analytics, allowing you to track security trends and make data-driven decisions.
Another significant advantage of choosing ADT is its commitment to customer service. Their team of trained professionals will work closely with you to design and implement a security system that suits your business's unique requirements. They also provide ongoing maintenance and support to ensure that your security system remains in top working condition.
ADT offers a reliable, customizable, and comprehensive solution for your business security needs, backed by years of industry experience and excellent customer service. Choosing ADT ensures that your business is protected around the clock, giving you the freedom to focus on your core business operations.
ADT's reputation in the security industry
ADT is widely recognized as one of the leading providers of home security solutions in the industry. With over 145 years of experience, the company has built an impeccable reputation for offering state-of-the-art security systems to homeowners across the United States and Canada. ADT has a team of trained professionals who are committed to providing reliable and effective protection to homes and businesses throughout the country.
From their cutting-edge security hardware to their 24/7 monitoring services, ADT's commitment to delivering unparalleled security solutions has earned them the trust and loyalty of millions of customers. With ADT, homeowners can have peace of mind knowing that their homes and loved ones are in safe hands.
ADT Cost and installation process
When it comes to protecting your home or business, ADT Security is a company you can trust. Their cost and installation process will vary depending on your individual needs, but their friendly team will work with you to find the best solution.
The first step is to schedule a consultation with an ADT representative. They will assess your property and make recommendations based on your concerns and budget. You can also choose from pre-designed packages to make the selection process easier.
Once a plan is in place, the installation process can begin. An ADT technician will install the equipment and ensure everything is functional before leaving. The entire process is typically completed in just a few hours.
As for cost, ADT Security offers competitive pricing and flexible payment options. Monthly monitoring fees for basic packages start at around $20, while more comprehensive plans can run up to $60 per month.
Overall, ADT Security provides excellent value for their cost and ensures that installation is seamless and stress-free for their customers. Protecting your property has never been easier or more secure than with ADT Security.
Conclusion
In conclusion, protecting your business with ADT security systems is an excellent investment toward the safety and security of your business premises. With advanced technology, trained professionals, and round-the-clock monitoring, ADT offers a comprehensive security solution tailored to your specific business needs. By installing ADT security systems, you can have peace of mind knowing that your business is protected against intruders, theft, and other potential security risks. Trust ADT to provide you with the best security system that fits your budget and business requirements. Protect your business today with ADT, and focus on what matters most- growing your business.
Call on (877) 470-7879 for Commercial-Grade Security System.