Home automation is the process of using technology to automate various tasks within the home. It can range from simple tasks like controlling lights and appliances to more complex tasks such as security systems and climate control. Home automation has become increasingly popular in recent years due to its convenience, cost savings, and ability to make life easier. With home automation, you can save time, energy, and money while still maintaining a comfortable living environment. By using home automation systems, you can also increase safety and security in your home by monitoring activity or controlling access to certain areas. In addition, home automation can be used for entertainment purposes such as playing music or streaming videos in any room of your house.
What Is Home Automation?
Home automation is a growing trend in the modern world. It is the process of connecting various devices in your home to enable them to be operated remotely, either through an app or voice-activated commands. Home automation can save time and energy while providing convenience and security. It can be used to control lights, appliances, entertainment systems, thermostats and more. With home automation, you can create a smarter and safer home environment for you and your family.
How Does Home Automation Work?
Home automation is a technology that allows homeowners to control their home's appliances, lights, and security systems remotely. It can be used to improve safety, convenience, and energy efficiency by automating tasks that would otherwise require manual intervention. Home automation systems typically consist of sensors, controls, and communication networks that allow users to interact with their home environment from any location. With the help of this technology, homeowners can enjoy the benefits of having an automated home without having to invest in expensive equipment or hire a professional. In this article we will explore how home automation works and what it can do for you.
Home Automation System Components
Remote Control
Remote Control allows users to control various aspects of their automation system from a remote location. This allows users to easily monitor and adjust settings without having to be physically present at the automation system's location. Additionally, Remote Control can be used for other purposes such as controlling lights, security systems, and even home appliances. By using Remote Control, users can create a more efficient and secure environment for their home or business.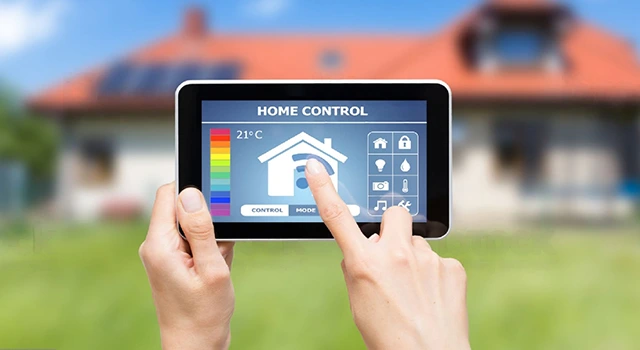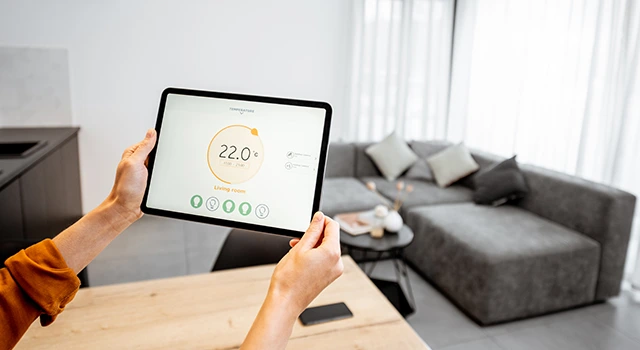 Cloud Computing with Home Automation
Home automation is an emerging trend in the world of cloud computing. By leveraging the power of cloud computing, home automation makes it possible to control and monitor electronic devices in your home from anywhere in the world. Cloud computing with home automation provides a new level of convenience and control over your living environment. It allows homeowners to save energy by automatically adjusting settings based on their preferences and usage patterns, while also providing additional safety benefits by allowing remote monitoring of the home environment.
Simplify Your Home with Control Systems
With the help of control systems, you can easily control all the devices in your home from a single platform. From lighting to heating and ventilation, you can monitor and adjust all these settings with just a few clicks. Control systems also enable you to access your home remotely, allowing you to check on your house even when you are away. With this technology, you can make sure that your home is always safe and secure while still enjoying the convenience of modern living.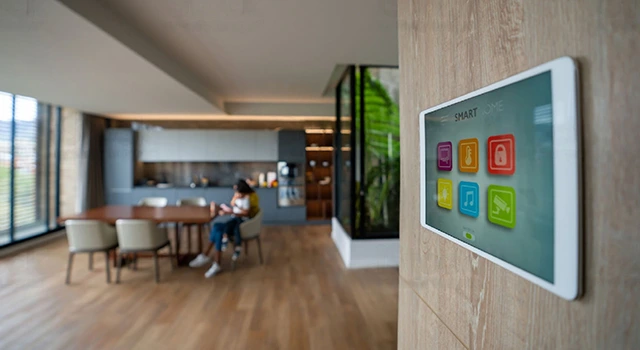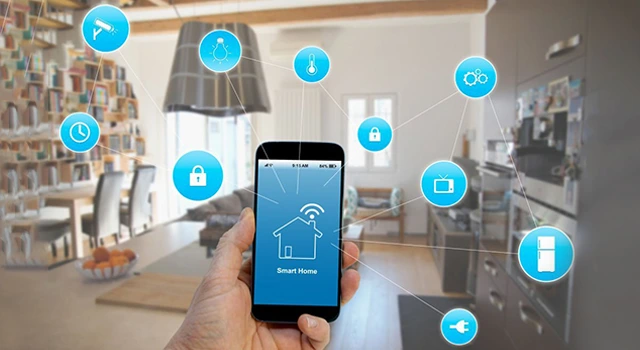 Advanced Monitoring
Smart homes usually have apps that track and provide extensive data about the present state and history of your home, including any events that happened when you were away. Additionally, you can monitor your security system and check if the doors are locked. The temperature of your house, functioning electrical appliances and other factors can affect your current comfort level.
Get Customized Home Automation Solution by HsforMe
Home automation is the future of home living. With HsforMe, you can get a customized home automation solution that will make your life easier and more enjoyable. Our solutions are tailored to your needs and preferences, ensuring that you get the most out of your home automation system. We offer a wide range of products including smart lighting, security systems, climate control systems and more. Our team of experts will work with you to develop the perfect solution for your home so that you can enjoy the convenience and comfort of smart technology. With HsforMe, you can be sure that your home automation system is tailored to fit your lifestyle and budget perfectly.