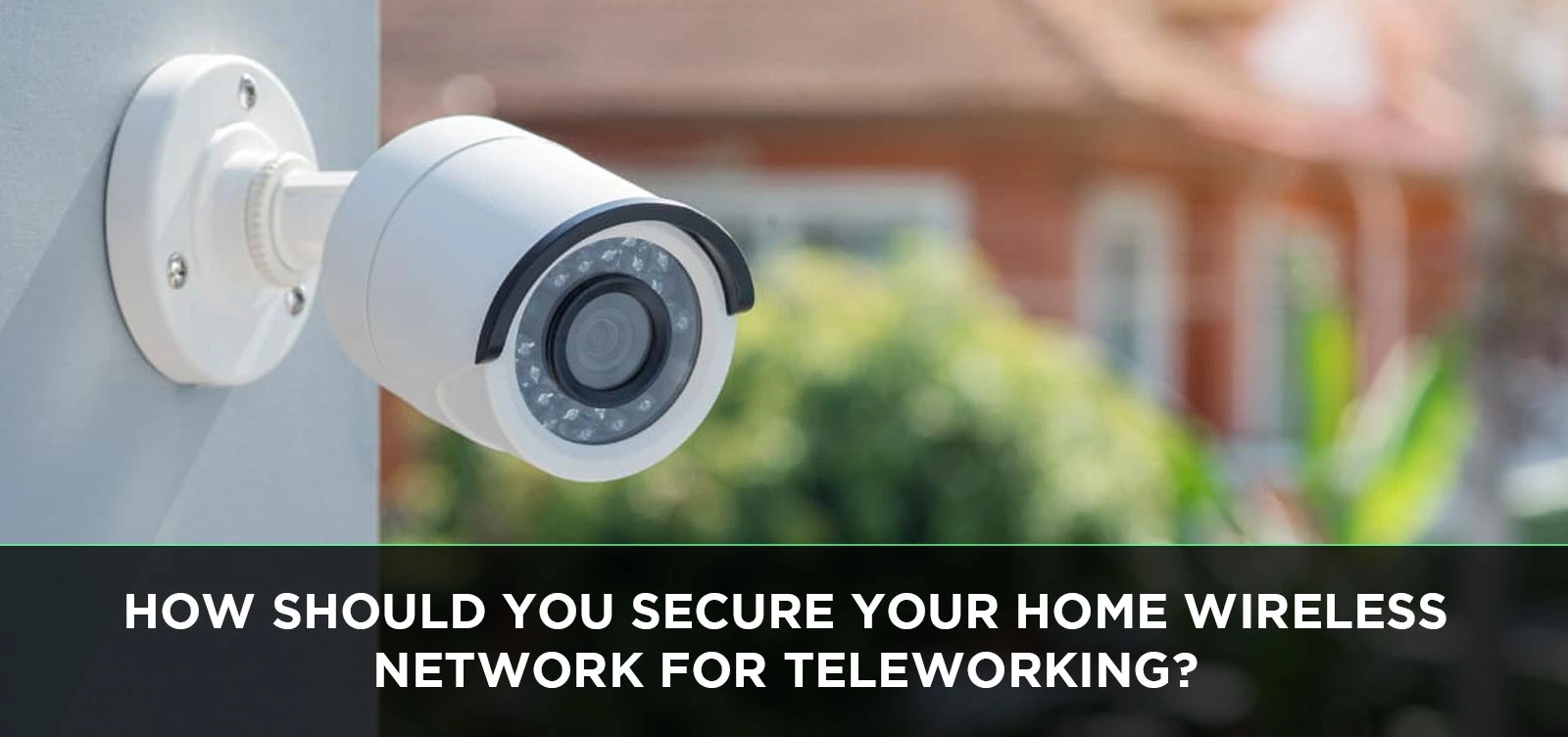 In the digital age, teleworking has become increasingly popular. With the convenience it offers, the ability to work from home has transformed the way we approach our careers. However, as we embrace this new way of working, it's crucial to consider the security of our home wireless networks. This blog will guide you through the essential steps to ensure the safety and privacy of your home network while teleworking.
Teleworking has become a common practice, offering flexibility and convenience. However, it also comes with security risks, especially when it comes to your home security system. In this guide, we will explore the steps you can take to secure your home network effectively.
Why Secure Your Home Wireless Network?
Securing your home wireless network is crucial for several reasons. First, it protects your sensitive work data from potential hackers. Second, it safeguards your personal information and devices from unauthorized access. By taking these precautions, you ensure a safe and productive teleworking environment.
Change Default Credentials
One of the primary security measures is to change the default username and password for your router. Default credentials are often known to hackers, making it easy for them to gain access to your network.
Use Strong Passwords
Create strong, unique passwords for your Wi-Fi network and router. A strong password should be a combination of letters, numbers, and special characters. Avoid using easily guessable phrases or personal information.
Enable Network Encryption
Enable WPA3 or WPA2 encryption on your wireless internet. Encryption ensures that data transmitted between devices and your router is secure and cannot be easily intercepted.
Update Your Router Firmware Regularly
Router manufacturers release firmware updates to patch security vulnerabilities. Regularly check for and install these updates to keep your router secure.
Implement Two-Factor Authentication (2FA)
If your router supports 2FA, enable it. This adds an extra layer of security by requiring a second form of verification, typically a code sent to your mobile device.
Segment Your Network
Create separate networks for your work devices and personal devices. This isolation prevents potential threats from spreading across all your devices.
Enable Guest Network
Set up a guest network for visitors. This network should have limited access to your primary network to protect your work-related data.
Regularly Check for Suspicious Devices
Monitor the devices connected to your network. If you notice any unfamiliar devices, investigate and disconnect them if necessary.
Use a Virtual Private Network (VPN)
A VPN encrypts your internet connection, adding an extra layer of security. It's especially important when accessing sensitive work information from home.
Monitor Network Traffic
Use network monitoring tools to keep an eye on traffic patterns. Unusual spikes in traffic could indicate a security breach.
Secure IoT Devices
Many smart home devices are vulnerable to attacks. Change default passwords and keep their firmware up to date.
Educate Your Household
Ensure everyone in your household is aware of the importance of network security. Educate them about the risks and best practices.
Conclusion
Securing your home wireless network is essential for a safe and productive teleworking experience. By following these steps, you can protect your data, devices, and personal information from potential threats.
Call on (888) 805-5456 to choose the best home security system now!
FAQs
1. What is the most crucial step in securing my home wireless network for teleworking?
The most crucial step is to change the default credentials of your router and use strong, unique passwords.
2. Why is network segmentation important for security?
Network segmentation isolates your work devices from personal ones, preventing potential threats from spreading across all your devices.
3. Should I enable a guest network even if I rarely have visitors?
Yes, enabling a guest network adds an extra layer of security by limiting visitor access to your primary network.
4. What is a VPN, and why do I need it for teleworking?
A VPN, or Virtual Private Network, encrypts your internet connection, ensuring the security of your data when working remotely.
5. How often should I update my router firmware?
You should regularly check for and install router firmware updates to patch security vulnerabilities. Aim to do this at least once a month.
Now that you have the knowledge to secure your home wireless network, you can telework with confidence. Protecting your network is not only about safeguarding your work data but also ensuring your peace of mind in an increasingly connected world.