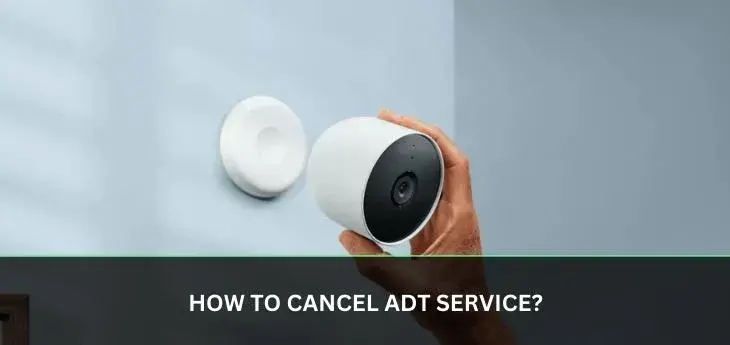 Are you considering terminating your ADT security service and wondering about the process to cancel ADT? In this comprehensive guide, we'll walk you through the steps and important factors to consider when ending your ADT subscription. Making informed decisions regarding your security service is crucial, and we're here to help you navigate this process with ease.
Understanding the ADT Cancellation Process
Considering canceling your ADT subscription? Here's a detailed breakdown of the steps involved in terminating your ADT security service.
Contacting ADT Customer Support
Reach out to ADT's customer support to initiate the cancellation process. You can contact them via phone or through their online portal.
ADT offers a customer-friendly support system to assist you with any concerns related to canceling your subscription. Their representatives will guide you through the process and provide the necessary information.
Providing Necessary Information
During your interaction with ADT's customer support, be prepared to provide essential information like your account details and reasons for canceling. This helps in streamlining the cancellation process.
Ensure you have all relevant details at hand to make this step as smooth as possible.
Reviewing Contract Terms
Familiarize yourself with the terms and conditions of your ADT contract. Understanding the cancellation policy, including any penalties or charges, is crucial at this stage.
Be aware of any contractual obligations and financial implications to make an informed decision.
How to Cancel ADT? Explained: A Step-by-Step Guide
Step 1: Gather Necessary Information
Before proceeding, gather all the required account information, including your contract details, account number, and identification.
Step 2: Contact ADT Customer Service
Reach out to ADT's customer service by phone or online to initiate the cancellation process.
Step 3: Communicate Your Decision Clearly
Clearly state your intention to cancel the service and provide the required information accurately.
Step 4: Review Contract Terms
Familiarize yourself with the terms and conditions of your contract, including any cancellation fees.
Step 5: Confirm Cancellation
Ensure you receive a confirmation of the cancellation and any follow-up steps, such as returning equipment.
FAQs about How to Cancel ADT
Can I cancel my ADT service at any time?
Yes, you can cancel your ADT service. However, it's essential to review your contract terms to understand any associated charges or penalties.
Are there any cancellation fees for terminating my ADT subscription?
ADT may charge a cancellation fee, depending on the terms of your contract. It's advisable to review your contract to understand these details.
Will I receive a refund for the unused portion of my ADT subscription?
Refund policies vary, and it's important to refer to your contract or contact ADT customer support to understand if you're eligible for a refund.
How long does it take to cancel ADT service?
The cancellation process typically takes a few days once you've contacted ADT and completed the necessary steps.
What should I do with the equipment after canceling my ADT service?
ADT will provide instructions for returning or handling the equipment after cancellation. Follow these guidelines to ensure a smooth process.
Can I cancel ADT online, or do I need to call customer service?
You can initiate the cancellation process either by calling ADT customer service or by using their online portal.
Conclusion
Terminating your ADT security service involves a few steps, but with the right information and understanding of the process, it can be a smooth transition. Be sure to review your contract, gather necessary information, and communicate clearly with ADT's customer support. Your safety and security matter, and being well-informed during this process is essential.