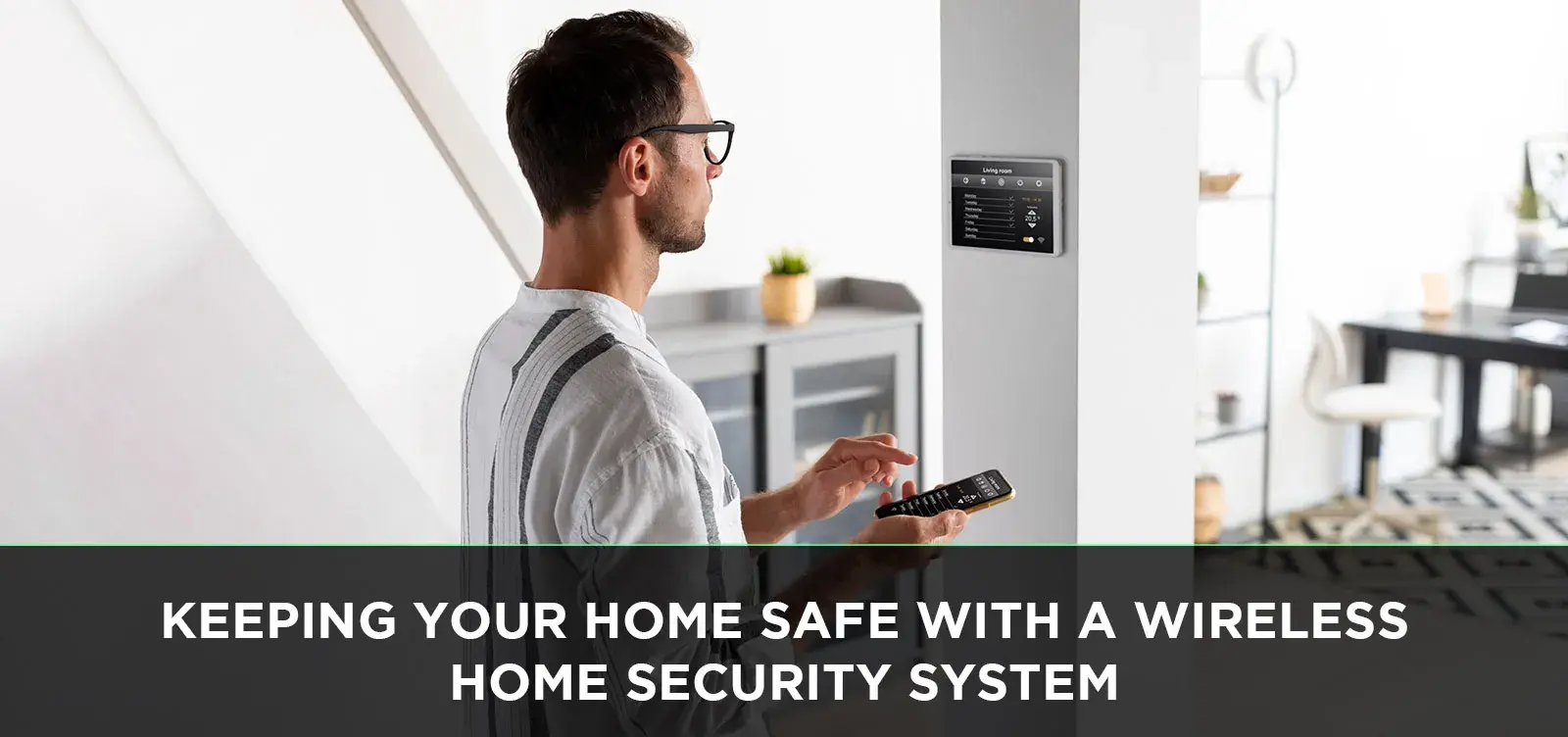 Security systems are an essential part of keeping your home safe. Home security systems are more popular than ever before because they allow people to be connected to their homes even when they are away, and it also offers added convenience for homeowners.
Home security systems work by using a wireless transmitter that communicates with sensors installed throughout the house, usually on doors and windows. When the transmitter detects a break-in attempt, it will send a signal to the alarm panel in your home or office and then call for help from local authorities.
The Importance of Having a Safe Home
A home security system is a system that detects an intrusion and is usually controlled remotely. The components of the system are wireless, use power cables or both. It can be either monitored locally or remotely by a central station.
To create a safe home for you and your family, it is important to install home security systems in your house or apartment. This will protect you from accidents like burglary, robbery at night, fire in the kitchen before you get up to put out the flames, and even an earthquake.
What to Consider Before Picking a Wireless Home Security System?
Wireless home security systems are becoming more popular by the day. But what are the key factors to consider when choosing one?
The first thing to consider is the level of protection needed for your home. If you have a large property or live in a target-rich environment, you will need an alarm system that covers all of your home's perimeter.
Secondly, find out if you want to be alerted via phone call or text message on your cell phone about any potential threats.
Finally, take into account how many people reside in your household and what their varying schedules are like. One of the most common mistakes is installing too many sensors but forgetting to put them where some family members might spend time during off hours.
How To Set Up A Wireless Home Security System?
The first step is to map out a plan for the home and to identify the areas that need surveillance. This will help you figure out what kind of cameras and other security equipment you will need. Talk to your homeowner's association or building management about installing a system before you apply for a permit.
The next step is hiring a professional installer or at least someone who has experience setting up these systems, like an electrician, contractor, etc. It can be tricky to find someone who has experience with this kind of work - most installers are trained in wiring homes for electricity and not for video surveillance systems.
Call on 888-805-5456 and save your home with a wireless home security system.