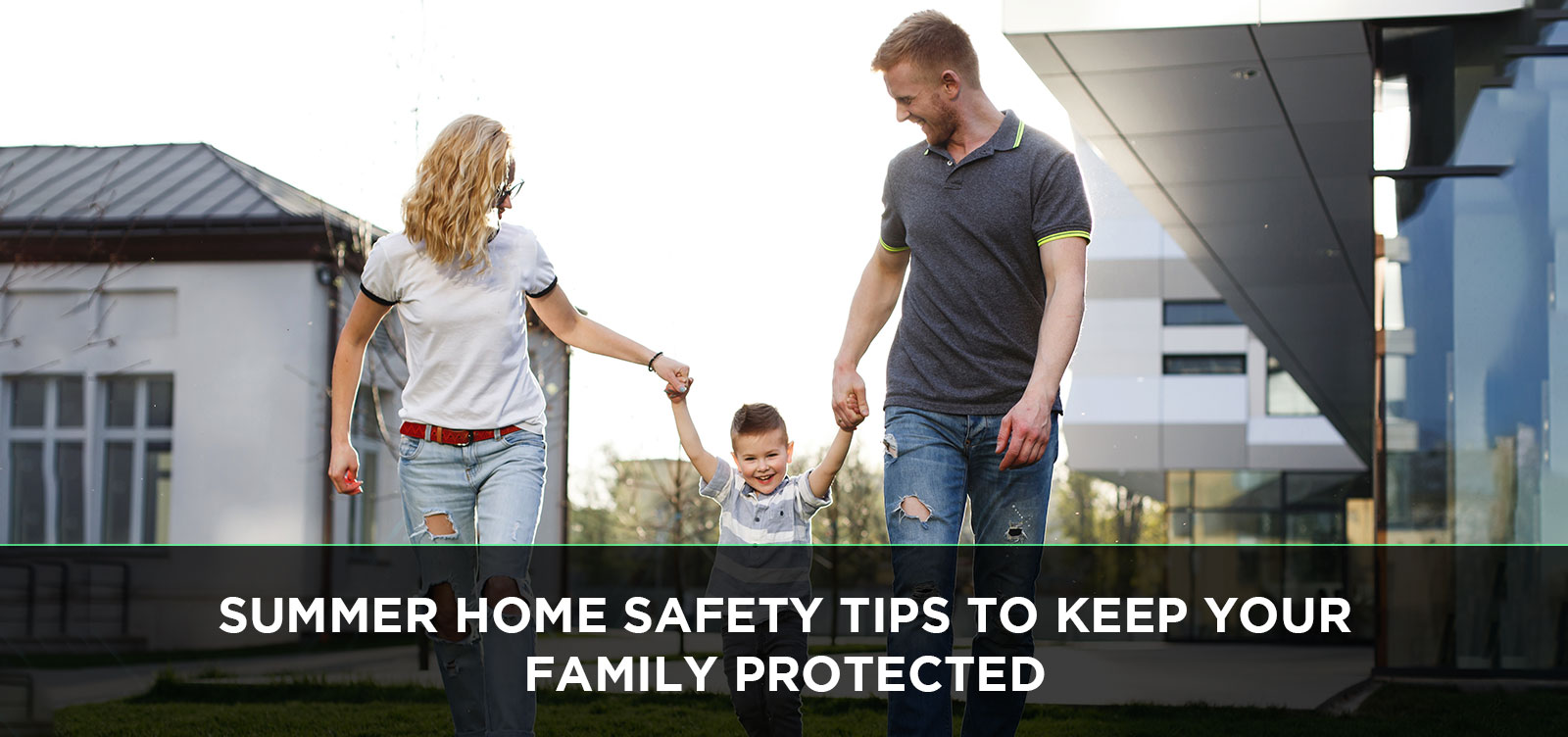 Summer is a great time for families, but it also exposes them to risk. The Pennsylvania Office of Rural Health recommends several tips to ensure your family stays safe during the summer. First, it's important to beat the heat and prevent heat stroke and exhaustion, especially for children and the elderly. Staying cool, finding air conditioning during hot hours, and drinking plenty of liquids is crucial to staying healthy during the summer. Secondly, swimming is a great way to have fun, but parents must closely supervise children when they are in or near the water. It's also essential to keep water clean to avoid illnesses caused by chemicals and germs found in the water. Thirdly, as tick populations increase, wearing long sleeves and pants, using insect repellent, and examining ticks after being outside can help prevent tick bites. Fourthly, always supervise children, pets, and older adults and avoid leaving them in parked cars because the vehicle can heat up and become deadly. Lastly, it's important to keep immunizations up to date and learn about issues that affect health. By being prepared and taking precautions, families can enjoy a safe and healthy summer.
Tips to Keep Your Family Protected

1. Monitor your children and pets when outdoors

Parents and pet owners alike know the importance of monitoring their loved ones when outdoors. Thankfully, there are several options available in the market today to make this task easier. One such option is the Roar Baby Monitor - a compact and rugged baby monitor designed for camping families that can be used to monitor children in a tent or camper. With a rechargeable lithium-ion battery able to provide over 20 hours of battery life on a single charge and capable of transmitting over 1000 feet between each unit, this monitor provides peace of mind for parents while camping with young children. For pet owners, there are diverse products including GPS-enabled collars like the Whistle GPS Pet Tracker and the Tractive GPS Pet Tracker for tracking small pets, or a team of smart security cameras such as Nest indoor and outdoor Cams which send live video feeds to your smartphones, and intelligent food dishes like the Feed and Go Automatic Pet Feeder with a built-in camera. These smart solutions will ensure parents and pet owners can monitor their little ones and pets with ease when they are outdoors.
2. Take proper pool measures

If you own a built-in or above-ground pool or hot tub, make sure that children and pets cannot access it unsupervised. To ensure safety, consider installing a safety fence and locks on all doors and windows leading to the pool or hot tub. During pool maintenance, always lock away pool supplies and buckets. Remember, even a small amount of water can pose a drowning hazard to small children and pets.
3. Keep up with your HVAC maintenance
Maintaining a home's HVAC system is essential for home safety. Homeowners must prioritize maintenance to ensure optimal efficiency and avoid expensive breakdowns. It is recommended to hire professional HVAC technicians for regular maintenance checks, including seasonal tune-ups and inspections, to ensure HVAC systems run smoothly. Homeowners must change the air filters regularly, clean the system's exterior, and keep the surrounding area free of clutter. Homeowners can track energy usage to monitor the efficiency of their HVAC systems and identify potential problems. Investing in a programmable thermostat and properly insulating the home can also help reduce energy bills. Proper maintenance and regular cleaning help avoid costly repairs and ensure HVAC systems run at their best. Educating oneself about the HVAC system, reading owner manuals, and comparing options can help homeowners maintain their heating and cooling systems for maximum home safety.
4. Be prepared for flooding
Being prepared for flooding is a crucial aspect of ensuring home safety. Floods can occur due to various reasons such as rain, snow, coastal storms, storm surges, and dam failure. Floods can develop slowly or quickly, and flash floods can be sudden and violent, leading to serious consequences such as loss of life and property damage. To prevent such occurrences, it is necessary to understand the types of flooding that can impact your home and community and know your flood risk. It is also essential to reach out to your local office of emergency management for advice and prepare an evacuation plan. Purchasing or renewing a flood insurance policy beforehand can prove to be a wise step, as the homeowner's insurance policy typically does not cover flooding. One should also gather essential supplies such as non-perishable foods, cleaning supplies, and water for several days in case immediate evacuation is required. To protect the property, move valuables to higher levels, install check valves, and consider a sump pump with a battery. During a flood, it is necessary to follow the advice of local public health officials and not touch electrical equipment if it is wet or if you are standing in water. Hence, having a well-prepared plan can not only safeguard one's family but also contribute to their overall well-being during a catastrophic situation.
5. Protect your home from burglars
Protecting your home from burglars is a top priority for any homeowner. With the increasing number of burglaries, it's necessary to take steps that can deter potential intruders. According to research, there were 36% more home thefts during important occasions like the Jubilee weekend than in the same period in 2021. It's important to ensure that your home is not left as a target for potential burglaries. Fortunately, there are simple steps you can take to beef up your home's security and prevent break-ins. Installing two locks on your front door is one of the most effective ways to deter burglars. Additionally, it's important to use both locks at all times to increase your home's security. Avoid displaying a 'beware of the dog' sticker or anything else that can obscure the view into the inside of your house, as this gives a clue about the personalities of the occupants living there. Don't advertise your house as one that has not taken sufficient safety precautions. A cage for your letterbox can prevent letterbox fishing. Intruders could stick a pole through the letterbox to reach up and lift your keys, making them vulnerable to entering your house or car. Installing outdoor security cameras near entry points to your house and fitting your windows with locks are other effective ways to prevent burglaries. Additionally, smart-home features such as porch lights and door locks can further enhance your home's security. Following these simple tips can help ensure that your home is safe from burglaries and give you peace of mind.
Conclusion
In, Summer is a wonderful time for families to enjoy outdoor activities and relax. However, it is important to take necessary precautions to prevent any accidents or injuries. Bearingstar Insurance recommends taking additional measures to ensure safety. For instance, homes with a swimming pool should always have a self-closing and self-latching gate, a child-proof locked safety cover on hot tubs, a fence at least four feet tall around the perimeter, and compliant drain covers. Assigning at least one adult to supervise young swimmers and having life-saving equipment on hand is also crucial. Additionally, posting pool rules and reminding guests about safety precautions is important. Families should also be cautious of participating in activities that can pose threats to their safety such as trampolines. It is recommended to have adults supervise children while using trampolines and to only allow one child at a time to use them. Lastly, individuals should consider purchasing Umbrella Insurance, an affordable option that can provide extra personal liability insurance. With these safety tips in mind, families can enjoy summer activities worry-free and protected.
Call us at (877) 470-7879 experts can help you customize the perfect solution.