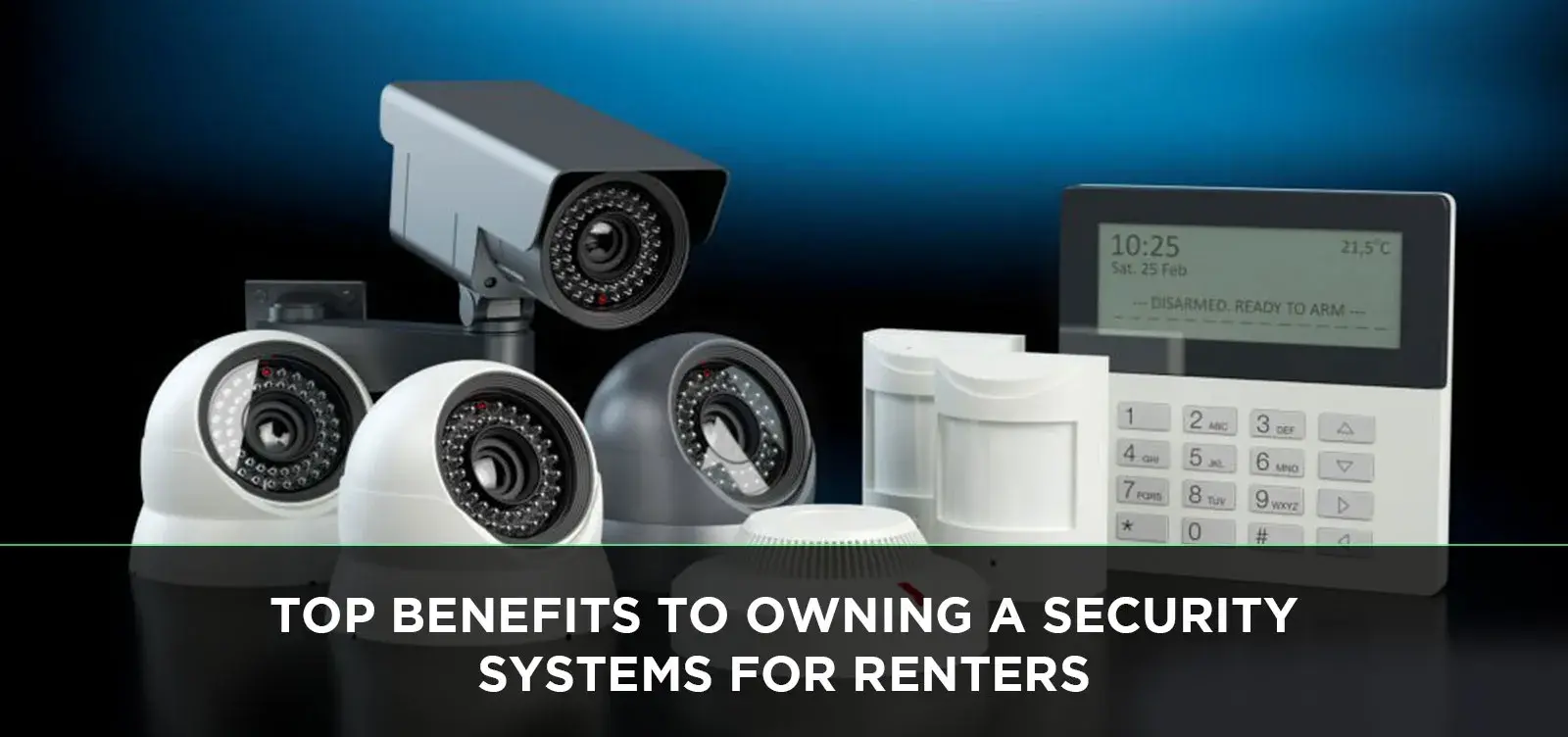 Renters need to be aware of the risks they face in their homes. Security systems for renters can help address these concerns, making you feel more at ease while away from home and protecting your belongings too!
But what if you don't own your home? Maybe, like many people who rent apartments or houses instead of buying them outright; can get a security system for renters to provide themselves with peace of mind.
How to Secure Your Home When You're a Renter?
Home automation systems can be a great investment for your property. If you are with an apartment complex, then it might not allow major renovations but there could still be some benefits to investing in this type of technology! For example- many units now come equipped with smart thermostats which allow tenants easy control over their individual temperature settings without having to go through the hassle of making phone calls or fetching keys from another room--which means less time wasted cleaning up after everyone's been cozy benchmarking all day long.
Wireless alarm systems for renters come with a range of features that can help your home feel more secure. HsforMe offers reliable security and an easy-to-use system in our user-friendly package deals designed to meet the needs of any renter out there!
Top Features of Home Security Systems for Renters
Homeowners deserve the best alarm systems, and if you don't own your home yet then this is something to consider when it comes time for buying a new one. With advances in modern wireless technology, we now have options that can meet our needs as well as those of homeowners - but there are still differences between what works well with residential properties versus commercial ones.
1. Wireless Home Security for Renters
When you're looking for a safe place to call home, the last thing that should be on your mind is how much work installing safety devices will take. Wireless systems can save time and trouble by not requiring permanent installation in walls or ceilings - which means no holes through lease agreements!
2. DIY Installation
Homeowners who are looking to install a new HVAC system in their homes may choose either DIY or professional installation. With so many options available, it's important that you know what your specific needs and preferences might be before making this decision! If convenience is key for some reason (maybe time constraints), then doing it yourself could very well work out better than hiring someone else; however, there will still need t obey taken into consideration other factors such as cost of labor vs buying prebuilt parts outright which we'll get into next.
Final Thoughts: Get The Right Security System for Apartments
Whether you own your home or rent, we have the perfect security system for renters. With our years of experience and dedication to customer service - which includes providing a free consultation with one of our qualified technicians- there's no need to be concerned about protecting yourself when moving into any property that requires access control!
Call on (888) 805-5456 to buy Security Systems for Renters now!