Video surveillance systems are becoming increasingly popular in today's society. They are widely used in public spaces, businesses, and even homes. These systems operate by using cameras that capture footage and store it on digital devices like hard drives. Video surveillance systems are beneficial in many ways. Firstly, they enable the monitoring of activities in public spaces, thus promoting safety and security. Secondly, businesses rely on these systems to monitor their activities and prevent theft or other forms of crime. Homeowners also rely on these systems to monitor activities within and around their homes. However, video surveillance systems have also been criticized for invading privacy rights. Despite this, the benefits of video surveillance systems outweigh the concerns about privacy. As technology continues to evolve, it is likely that video surveillance systems will become more sophisticated, thus enhancing their effectiveness in safeguarding people and property.
Features of video surveillance system
1. Night Vision: The lower the lux rating, the better it can see in the dark for night vision application. For viewing in total darkness, look for 0 lux with built-in IR illuminators.
2. Wiring: Look for a camera that requires as little wiring as possible, to make installation easier.
3. Covert vs. Visible: Decide if you want your camera to be noticed or go unnoticed, as a visible camera can act as a deterrent.
4. Zoom: If you want to be able to watch a larger area, choose a camera that can be panned, tilted, and zoomed in for a better look.
5. Recording: Invest in a camera that can record captured images on a computer or a digital video recorder so you can review footage later.
6. Connectivity: Choose a camera that can be accessed via the web, so you can monitor your property from anywhere.
7. Waterproof Rating: If your camera will be fully exposed to the elements, look for a waterproof rating of 65.
8. Type of Camera: The two main types of surveillance cameras are Internet Protocol and analog. IP cameras offer more features and capabilities, while analog cameras are being phased out in favor of IP cameras. You can also choose between NVR, DVR, and hybrid systems for video data storage.
Video Encoder Solutions
Video encoder solutions are an essential component of a video surveillance system. These encoders convert analog CCTV cameras into the latest IP-based systems. There are various types of video encoders available in the market with different features and capabilities. For instance, a single-channel video encoder converts analog video to IP digital video and supports analog video resolution of 176x120 to 720x576. On the other hand, a compact 4-channel encoder adds H.264 compression, includes audio support, and Power over Ethernet (PoE). This makes it easy to install and provides high-performance output. Similarly, a 4-channel video encoder supports up to four analog cameras at full frame rates in all resolutions and provides both H.264 and H.265 compression.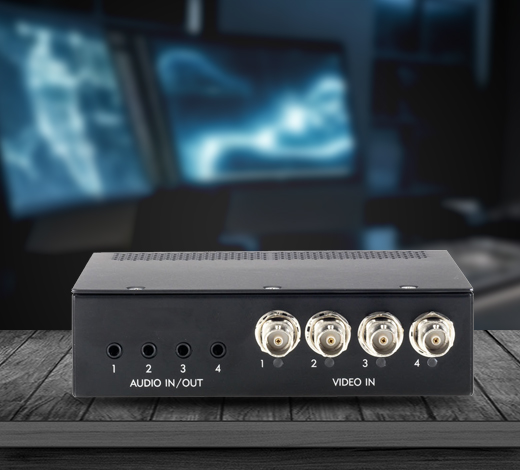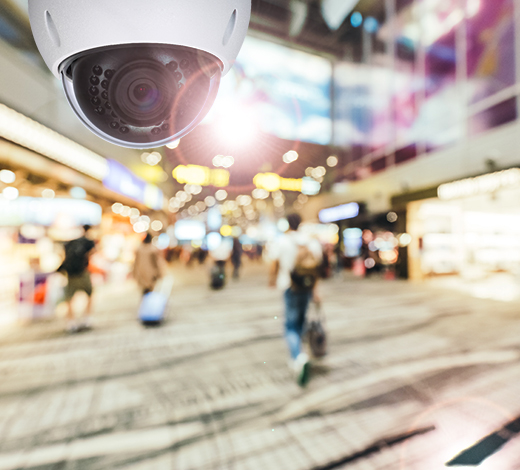 Security Video Cloud
Security Video Cloud is a cloud-based video surveillance system that provides users with a secure, reliable, and efficient way to monitor their premises. It allows users to access real-time footage from any location, enabling them to respond quickly to any security threats. The system also offers advanced features such as motion detection and facial recognition for improved security. With the help of this system, organizations can ensure the safety of their premises and personnel by keeping an eye on potential intruders or suspicious activities.
Mobile Alerts & Notifications
Mobile Alerts & Notifications with Video Surveillance System is a must-have for any business or organization that wants to ensure the safety of their premises. With this system, businesses and organizations can keep an eye on their premises at all times, even when they are away. It helps them stay informed about any suspicious activities or unauthorized access to their property. Moreover, it also ensures that the security personnel can respond quickly and effectively in case of any emergency. This system also allows businesses and organizations to monitor employee activities as well as customer behavior in order to improve customer experience and service quality.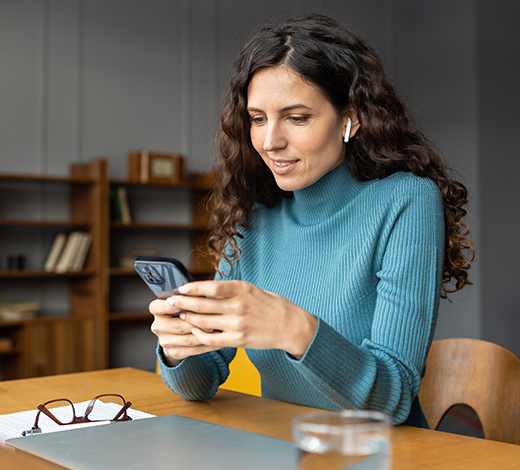 Top Benefits of video surveillance system
1. Increased Sense of Security
Video surveillance systems offer businesses a sense of security by providing protection against intrusions, theft, and vandalism. This added layer of security ultimately provides peace of mind to both employers and employees. Furthermore, video surveillance systems act as a deterrent, reducing the likelihood of criminal activity occurring in the first place.
2. Employee Productivity
Video surveillance systems can help improve employee productivity by allowing employers to monitor their staff. By monitoring work hours and identifying areas that need improvement, video surveillance systems can help employers create a more efficient workplace. Additionally, video surveillance systems can serve as a tool to reprimand employees who waste time while working and reward those who excel at their job.
3. Protection Against Harassment
Video surveillance systems can help protect both employers and employees against harassment. Since not all harassment cases are reported, video surveillance systems offer an unbiased look at what happened in a given incident, complete with timestamps and replayable footage. In turn, this allows companies to reduce liabilities and avoid any HR issues related to harassment allegations.
4. Crime Prevention
Cameras placed in and around the property of a business can deter vandalism, theft, and other criminal activities. In addition to reducing insurance premiums, video surveillance systems ultimately lower the risk of being sued. By providing undeniable proof of events, video surveillance systems offer businesses a powerful defense against false workman's comp claims and liability suits.
5. Real-time Monitoring
Video surveillance systems offer real-time monitoring options, which allow businesses to monitor their premises 24/7. This can be done from a computer, cellphone, or tablet, and video feeds can be viewed remotely from anywhere in the world. By adding this additional layer of protection, businesses can reduce the costs associated with traditional security guard services while simultaneously improving their overall security posture.
Top Rated Video Surveillance Systems Provider