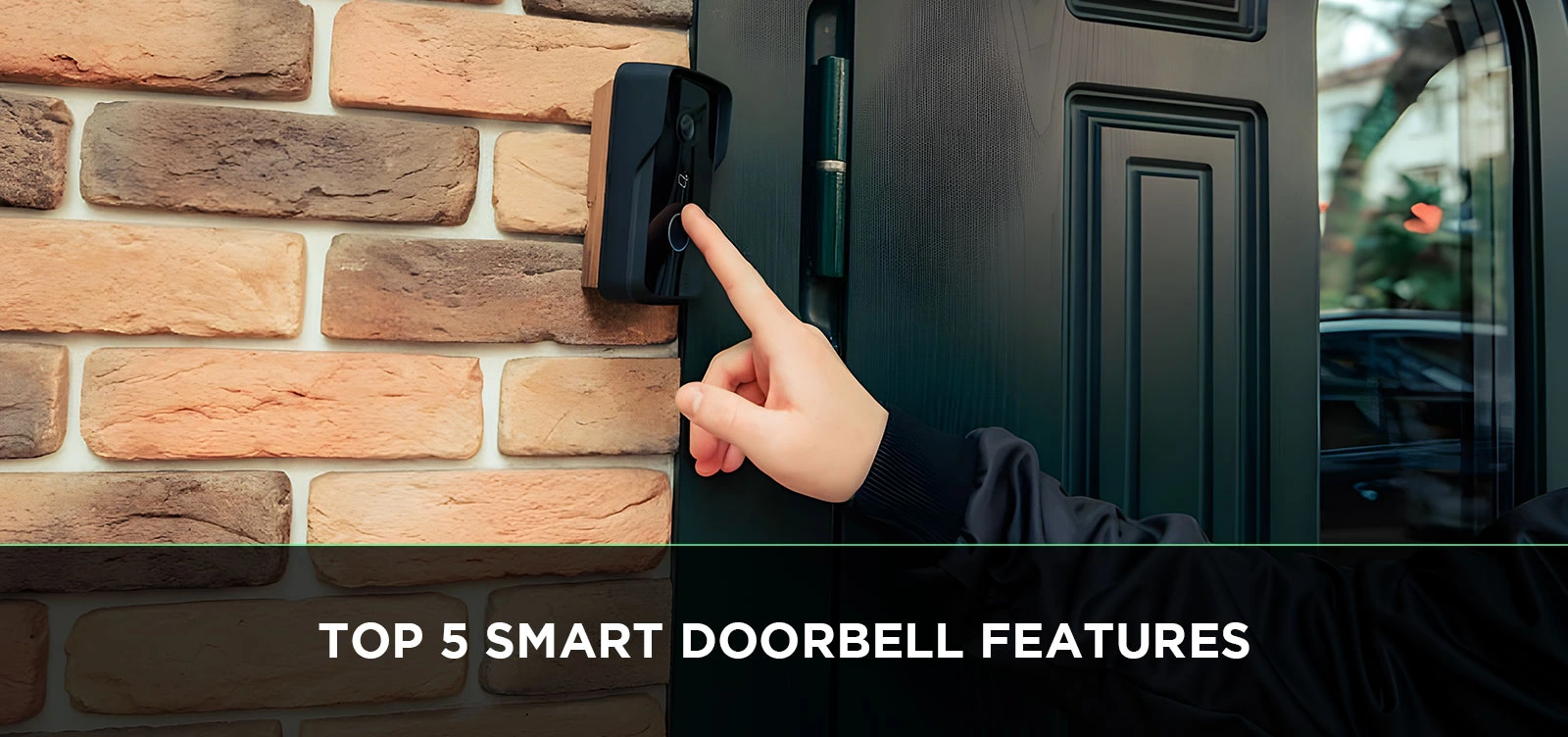 Smart doorbells are becoming increasingly popular in the modern age. They provide a range of features that can help you stay connected with your home from anywhere in the world. From motion detection to night vision, these Doorbell Cameras come with several features that can make your life more secure and convenient. In this article, we will discuss the top 5 smart doorbell features that you should consider when choosing one for your home.
Best Top 5 Smart Doorbell Features
1. High-Quality Video Feedback
Smart doorbells are revolutionizing the way we provide high-quality video feedback. With a smart doorbell, you can get real-time notifications when someone is at your doorstep and view live footage from the camera on your smartphone or tablet. This allows you to provide timely and accurate feedback without having to be physically present at the scene.
2. HD Video Access from Virtually Anywhere
With the rise of smart doorbells, it has become easier than ever to access HD video from virtually anywhere. Smart doorbells allow you to monitor your home or business from any location, giving you peace of mind and added security. With the help of these devices, you can view live footage of who is at your door and even speak with them in real-time. You can also use the device's two-way audio feature to communicate with anyone outside your home or business. In addition, many smart doorbells come with motion sensors that alert you when someone is approaching your property. This makes it easy to keep an eye on who is coming and going from your property without having to be physically present.
3. Motion Detection Settings
Motion detection settings are an essential feature of modern smart doorbells. They enable the device to detect and alert you when someone is approaching your door, even when you are not home. This helps keep your home secure and protected from potential intruders.
Motion detection settings allow you to customize the sensitivity level of the device so that it can detect even the slightest movement around your door. You can also set up specific areas for motion detection so that it will only alert you when someone enters those areas. With this feature, you can be sure that your smart doorbell will always be on guard against any unwanted visitors.
4. Two-Way Audio Controls
Two-way audio controls are becoming an increasingly popular feature in smart doorbells. This technology allows homeowners to communicate with visitors through their doorbell, allowing them to answer the door without ever having to open it.!
The two-way audio control feature is a great way for homeowners to keep their homes secure while also providing convenience. With this feature, they can easily talk with visitors and verify who is at the door before allowing them entry. It also provides an added layer of security by enabling homeowners to hear what's going on outside their homes without having to open the door. Two-way audio controls are a great addition to any smart doorbell and provide a level of convenience and security that traditional doorbells simply cannot match.
5. Infrared Night Vision Technology
Smart Doorbells with Infrared Night Vision technology are becoming increasingly popular in the home security industry. This technology allows users to see clearly in the dark, giving them a sense of safety and security. Infrared night vision technology is based on the principle of capturing light that is invisible to the naked eye, allowing users to identify objects and people at night. With this technology, homeowners can now monitor their property at any time of day or night without worrying about visibility issues. Smart doorbells equipped with this technology provide HD video footage even in complete darkness, making it easier for homeowners to identify suspicious activity on their property.
Protect Your Property With Trusted Technology from ADT
Protect your property with the latest technology from ADT Security Service. With their Smart Doorbell, you can keep an eye on who is coming and going from your property without having to be there yourself. This device is equipped with advanced motion sensors and video recording capabilities, allowing you to monitor your property in real-time. With this device, you can stay connected to your home no matter where you are. ADT's Smart Doorbell provides a secure way to protect your property while giving you peace of mind.
Call on (877) 470-7879 & Choose the best Smart Doorbell for your property.